For assistance in selecting the best battery charger for you, click on the Battery Charger Selection Guide below.

Click here for purchase options for the Digital Charger
You don't give your batteries a day off — so your charger better be able to keep up. Our Digital on-board chargers are workhorse power plants that feature a microprocessor-based digital design to create a quick, safe charge, keeping you on the water all day, year after year.
Features
Automatic Temperature Compensation: Chargers sense and adjust to ambient temperature fluctuations to ensure a fast, accurate charge
Digital Control: Microprocessor-based design delivers a faster, more precise charge every time
LED Indicator Lights: Inform of charge stage, maintenance mode status, error notifications and full charge
Automatic Multi-Stage Charging: Controls the voltage and current your battery gets throughout the charging cycle, ensuring a fast, safe and precise charge
Waterproof Construction: All on-board chargers are built to be waterproof, shock-resistant and vibration-resistant
3-Year Warranty: All battery chargers come with a full 3-year replacement warranty
Supported Battery Types: 12v AGM, 12v Flooded Lead Acid, 12v Lithium LiFePO4
Specifications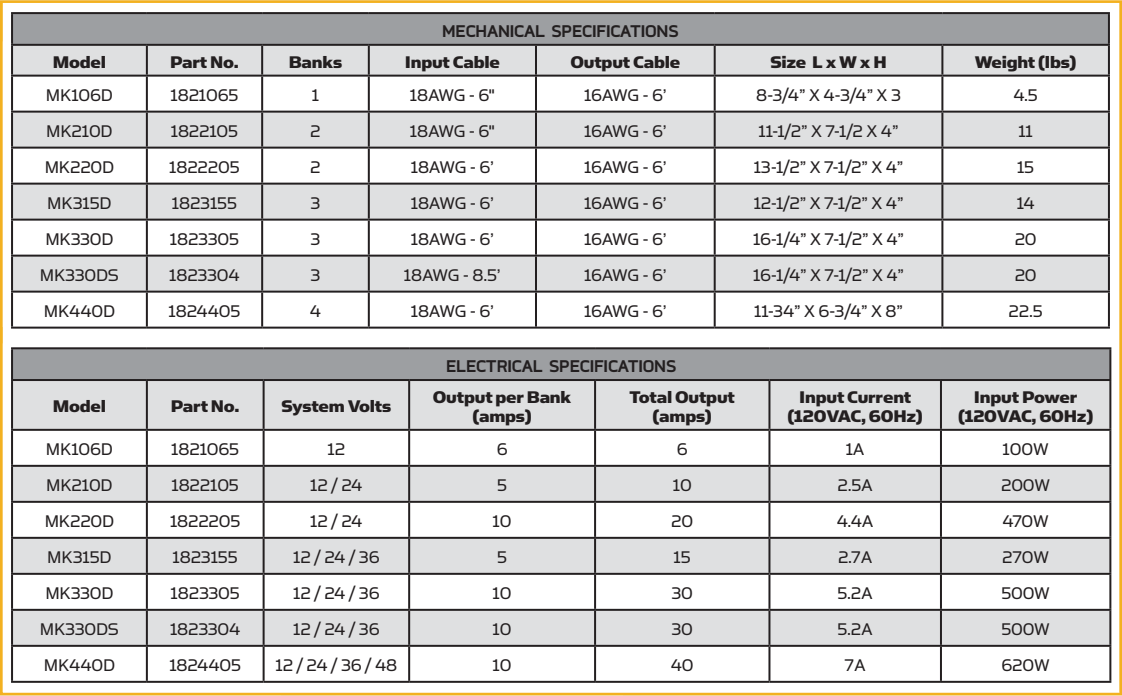 Manual