Zinc or Sacrificial Anodes
Beginning in October of 2019, Minn Kota eliminated the zinc/sacrificial anodes from all of its products. We are confident in our saltwater coating and painting process which eliminates the need for the anode. Furthermore, due to recent environmental regulations, we can no longer offer the sacrificial anode as an accessory or part. We have replaced the anodes with standard prop nuts.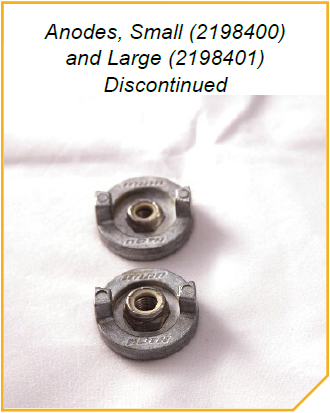 The prop nuts are available in prop nut kits and also individually. They are also included with the propellers. The put or kit you need will be based on your motor. Click here for a PDF to determine which prop nut you need. The links at the bottom of the page will take you to the nuts on our Parts Portal. There is a PDF available for downloading and printing at the bottom of the page for replacing the propeller.
Prop Nut Kits and Prop Nuts:
Resources: